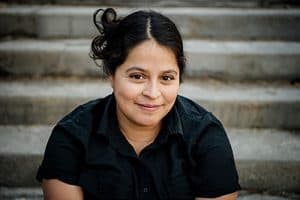 Georgina oversees the business and financial side of Lopii Productions (but still gives creative input too!) She acts as the Supervising Producer on the productions and keeps the crew on budget and schedule (mostly Rennata).
Prior to co-founding Lopii Productions, Georgina produced and/or production managed all types of television programs including lifestyle, scripted, and animation, with a passion and preference for working in kids' television.
Georgina won the 2016 Canadian Screen Award and received three Daytime Emmy nominations for producing the ground-breaking children's TV series 'Odd Squad' with PBS and Sinking Ship Entertainment. She also produced/PM-ed: 'Dino Dan', 'Dino Dan: Trek's Adventures, 'Annedroids', 'Giver', 'Are We There Yet: World Adventure', "Roll Play", 'It's My Party' and 'Dot'.
Georgina is a member of the Canada Media Producers Association, Women-in Television- Toronto, and Youth Media Alliance-Canada. Along with her sister Rennata, she was selected for the Emerging Talent Award at the 2021 Youth Media Alliance Awards.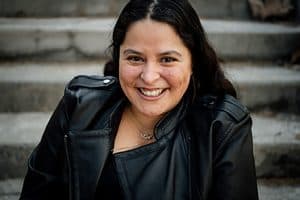 Rennata is the creative force behind Lopii Productions. Her passion is creating content and telling stories. She wears many hats as director, showrunner, story editor, writer and casting director. Rennata loves working within the unscripted world (especially with children) as she finds that the best kind of magic happens when it isn't written down.
Prior to co-founding Lopii Productions with her sister Georgina in 2018, Rennata has worked on many productions including the Emmy award-winning Giver (TVOkids), It's My Party (TVOkids), What's Inside? (TVOkids), Scare-Tactics (MTV), The Zone (YTV), Property Brothers (HGTV) and Pick a Puppy (YTV).
Rennata was happy to be selected for the Banff Diversity Initiative in 2018 and 2019. She was also selected to be part of the Banff Spark Accelerator Program in 2020.
Rennata graduated with honors from Seneca College at York University from their Broadcast Journalism program. She is the mom of her daughter Jaxen who is her biggest fan and supporter.
The Lopii Production Teams